Auction Bidding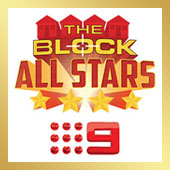 Let Tracey bid on your behalf, have her stand up front next to the auctioneer, facing the crowd, totally controlling the auction and intimidating the competition… She means business and is there to secure your property. Tracey is an experienced Professional Auction Bidder.
It pays to have a professional confident bidder representing you.
As seen on the TV show bidding on  "THE BLOCK"
Because of her impeccable attention to detail, a strategy is discussed with you prior to auction, it is essential to be fully prepared, Tracey also discusses the strategy just before the auction, as depending on the amount of registered bidders, the strategy may have to change at the last minute, only an experienced auction bidder can do this.
For most, bidding at auction can be absolutely daunting and totally nerve racking, it's fast and furious and not for the faint hearted, either "on site" or in the "Auction Rooms" (Tracey nicknames Auction Rooms "The Snake Pit") – Most people have never even bid at auction before or it might be the first time bidding in years.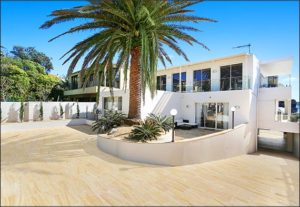 Have you recently spent months, even years searching for your dream property? (Some of Tracey's client have spent years searching).. Trying to re-arrange your life going to open houses, which are all staggered at different times of the day and week, in between kids sports, babies feeds, work commitments, you eventually find your property and it's going to auction, this is the start..
You then have to organise and pay for a pest and building, strata report, solicitors, as there is no cooling off at auction.
You turn up on the day, not knowing what to do, you are out of your mind, nervous, hiding at the back of the crowd, this is an absolute dead giveaway to the Agent, Auctioneer and any savvy bidder in the crowd, for this reason, the Agent will be putting huge pressure on you throughout the auction, you will more often than not, emotionally bid with the competition and over pay, leading to regret and if you miss out, it is back to the drawing board.
What Next? How do I engage Tracey to bid at Auction for me?
Email or call Tracey for an initial chat, you sign an Agency Agreement. Fees are payable in advance.
The necessary documents are collected from you prior to the auction: i.e. photo ID and a signed letter of "authority to bid on behalf of"
A detailed Property Analysis and a 'CMA' Comprehensive Market Appraisal for the property is emailed free of charge.
As an auction has no cooling off period, it is essential that you do all your homework prior to auction day. Advice and assistance is provided by recommending you with trusted referrals from a network of professionals that Tracey uses all the time. These are recommendations only – there are no commissions collected and you are free to use your own contacts.
Some professionals you may need include: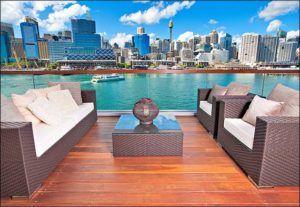 Solicitors/Conveyancer

Mortgage / Finance Brokers

Building and Pest Inspectors

Strata Searches

Builders for quotes
Tracey attends the auction and bids with or without you present, as you may not be able to make it on the day, if that is the case, Tracey will have you on the phone as soon as the auction starts.
Use the auction process to your full advantage and call Tracey on 0416 100 839