About Tracey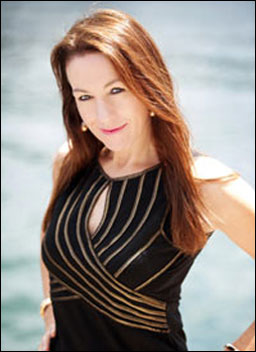 Tracey is a fully licensed Buyers' Agent, she holds her full Real Estate Licence, she has been buying, selling, investing, project managing house builds, and renovating properties for nearly 3 decades. She owned her own house outright at the age of 19, through tough negotiation, obtaining Government grants and renovating a derelict property. This was the start, the planted seed that eventually sprouted into a rewarding career as a Top Buyer's Advocate in Sydney.
Tracey is a Local Market Leader with World Class Connections.
Tracey is originally from the UK and has lived in Sydney for the past 24 years – Tracey's vision was to establish one of Sydney's top Boutique Buyers Agencies that offer integrity, professionalism and a personal service second to none and that is just what she did.
Recognising the potential of any property, Tracey see's through work that may be needed, whether just cosmetic or a major renovation.
Tracey has a huge passion for property and property investing. As Sydney's leading property Buyer's Agents, Tracey will not stop until she finds you your dream home or investment property. With her solid background in business, impeccable attention to detail, and extreme dedication to finding her clients the perfect property, not only does Tracey understand her clients' needs as a buyers advocate, but she is a sharp, strong negotiator who will work to deliver the best possible result for you.
Tracey's main interests are renovating, interior design, decorating and gardening, she is a self-confessed property fanatic.
Watch out for a lime green kayak on Sydney Harbour, it could be Tracey!
A Personal Message from Tracey..
HELLO… Now you know me, I just thought I would tell you in a nutshell exactly what my promise is to any of my clients, which at the end of the day is very important to you…
THE BOTTOM LINE… Is that I treat my clients money and purchases exactly as if they were my own and I would never let anyone spend one cent more than they should, you have me totally on your side, in my corner and under my wing, which means you are in great hands. I have lots of energy which is essential as a buyers agent. Also, you deal with me 100%, from start to finish – right through to you moving into your new home, you are not passed down to an assistant once I bring you on board.
I look forward to hearing from you!

I Love to Find Property!
That's right! I love to find awesome properties for my clients at a great price. I'm a property fanatic easy to work with and I don't stop until you own the perfect property. So what are we waiting for?